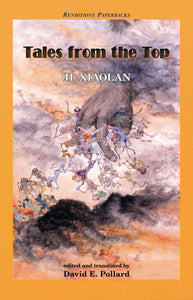 Tales from the Top
Regular price
$12.65
$0.00
Unit price
per
Edited and translated by David E. Pollard
2017
165 pages
ISBN 962-7255-43-7
Ji Xiaolan, the teller of these tales, was arguably the best read mandarin in the Chinese empire of the late eighteenth century, having edited the Descriptive Catalogue to the imperial library of the Chinese written heritage, a task that took him eight years. Since in later life he held high office and was close to the Qianlong emperor, his tales really were from the top. They conform to a well-established type of literature called biji xiaoshuo, short sketches that record remarkable episodes or events, in his case mostly to do with the supernatural. The tales were gathered from a multiplicity of informants, so reflect a wide variety of views and outlooks. Together they weave a tapestry of daily life in a semi-feudal society, with some high drama as embroidery.
Ji Xiaolan's own take on the supernatural element ranges from healthily sceptical to disarmingly credulous, depending on the point he wants to make or moral position to uphold. But throughout there is ample evidence of his legendary wit. 
This Renditions Paperback is a companion volume to David Pollard's Real Life in China at the Height of Empire: Revealed by the Ghosts of Ji Xiaolan, Chinese University Press, 2014. 
David E. Pollard, now retired, was formerly Professor of Chinese in the University of London and Professor of Translation at the Chinese University of Hong Kong. He has published books and articles in the field of Chinese language, Chinese modern literature, classical and modern essays, translations of Western literature, and most recently Chinese tales of the supernatural.
---
Share this Product
---